PlayerPro Academy
PlayerPro Academy works the way your Academy works. It manages all aspects of your academy from scouting to triallists and then the development of talent within the Academy right through to securing that prized professional contract.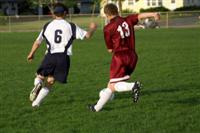 Whether you are an Academy Manager, Coach, Scout or Administrator, PlayerPro Academy gives instant access to the information that you need to nurture young talent and run an Academy efficiently.
You can efficiently organise your scouting activity and develop your own intelligence on players viewed, with instant feedback to the Academy on those players that should be followed up.
Once the player is part of the Academy, all aspects of his personal progress and football development can then be managed and monitored through PlayerPro Academy.
When it comes to the crucial decisions involving retain or release you can be sure that all the information you need is in PlayerPro Academy - training attendance, fitness, health, disciplinary, match performance, assessments and grades.
Next: Scouting